SHOW UP FULLY AND SHARE YOUR BIG MESSAGE WITH THE WORLD.
Helping coaches, course creators and experts create clear, compelling and authentic messaging that cuts through the noise and positions them as the go-to solution for their dream clients.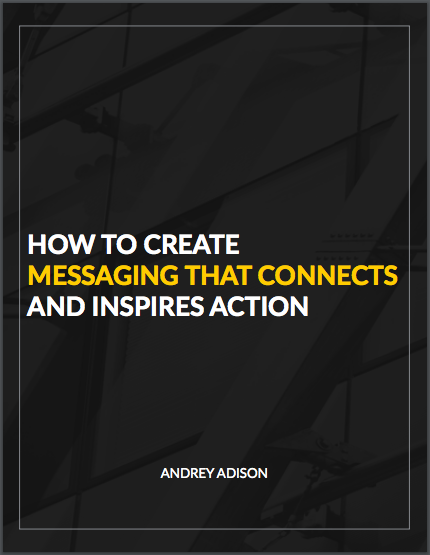 Download Your Free 'Messaging That Connects' Workbook
Inside this free workbook, you'll discover 7 powerful ways to make sure your message connects deeply with your audience and enrolls more of the right people into your course or coaching program – without any sleazy tactics.

You're a coach, course creator, or online trainer with a big message to share.
You're great at what you do. You've seen the transformation you've made in your own life + the amazing results you deliver for your clients.
But when it comes to finding the words to communicate your value in a way that resonates with your audience and feels authentic to you, you draw a blank.
Despite rushing to Amazon to buy every marketing book recommended on your favorite podcast…
…and having a collection of the "best copywriting templates" bookmarked from different articles across the web…
You still spend way too much time staring at that blank Google Doc screen when it's time to write copy (especially those email sequences you know you need but keep putting off).
Time you'd rather spend showing up for your audience, coming up with new ways to serve clients, or just enjoying the freedom you've been working so hard to achieve over the past few months.
That's where I come in. 😉
What's up, Dre here.
I help online entrepreneurs in the business and personal development space clarify their message & communicate their value in a clear, compelling and authentic way…
So they can cut through the noise, create an emotional connection with their tribe, and sell more online courses and training programs…
…while staying true to who they are and what they stand for.
I believe in leading with empathy, standing for something bigger than yourself, and developing a relationship with your tribe first.
So that by the time people land on your sales page, they already trust you and feel excited to buy from you.